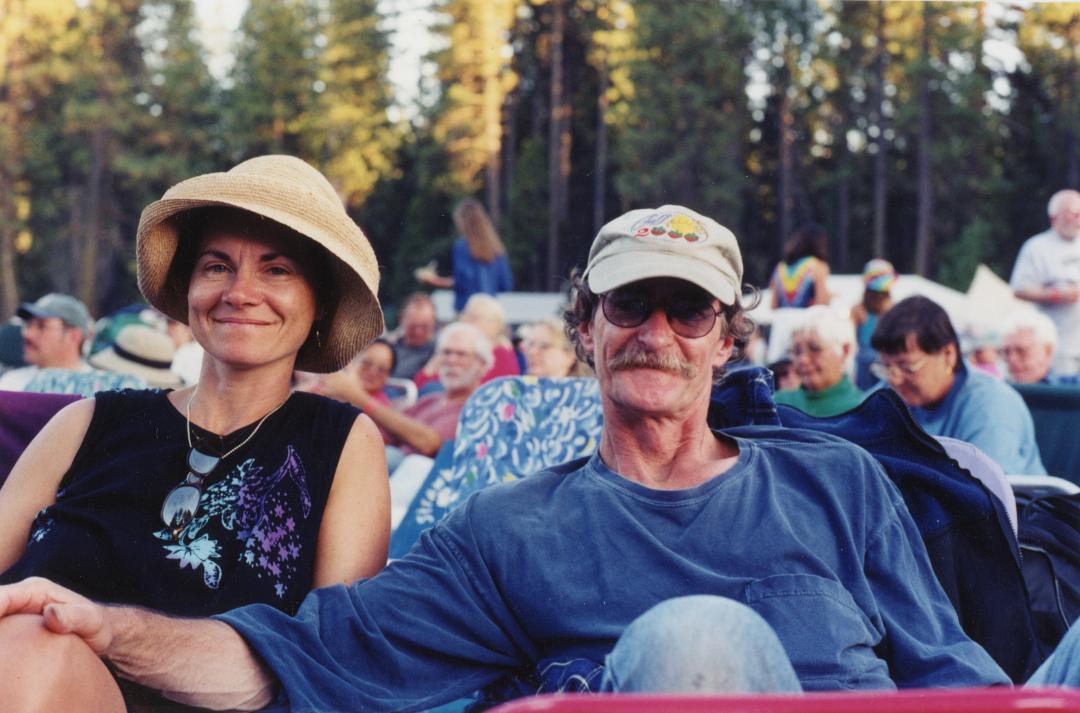 The Rose & The Vine
Mark and Cindy DeGroft have been making beautiful music together since they first met over 40 years ago when she was a young scrub tech at Kaiser Hospital, and he was working housekeeping in surgery.
They started out playing wedding gigs together, then in restaurants, coffee houses, and at community events in Northern California; eventually producing the Honky Tonk Women's Shows in Mt. Shasta; and wrote songs.
In 1985, they came from the San Francisco Bay Area to Dunsmuir, California and later in 1999 to Southern Oregon. Cindy became a volunteer host for the Folk Show on Jefferson Public Radio on Sundays, which she did for many years, supporting and encouraging other musicians with airplay, while she worked days at the Ashland Community Hospital and later at Ashland Surgery Center. And Mark managed the Cripple Creek Music Co. in Ashland for almost 20 years.
Mark and Cindy have been part of the Rogue Valley Blues Festival, having had the pleasure of playing opening night and sharing the stage with Gary Wade, Chuck Yates, Michael "Hawkeye" Herman, and Eden Brent. Mark has also performed at the Oregon Shakespeare Festival Green Show.
In recent years, they began talking about how they wanted to be able to concentrate more on making their own music together. They had been invited to perform at the Tumbleweed Folk Festival in Washington for two consecutive years, in August of 2017 and 2018, and in the summer of 2018 began to record tracks for their first CD.
Then, on September 12, 2018, whatever plans they were considering, suddenly changed.